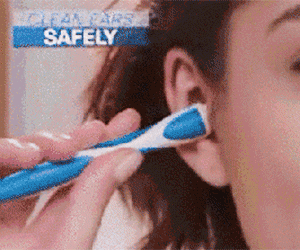 Do you need to clean your inner ear but do not want to use cotton swabs that are unsafe?  With the Swab Soft Spiral Ear Cleaner, you can use simply put this in your ear, twist and all the impurities in your ear will come out.
Not only does this product work, but it is safe and easy to use.  With the design, this product cannot go far into your ear and it has a soft and flexible tip that is made to remove wax comfortably.
This product is safe for adults and it comes with 16 disposable silicone tips, one plastic handle and a storage case so you can carry it wherever you go!